Chiropractic Care in Helena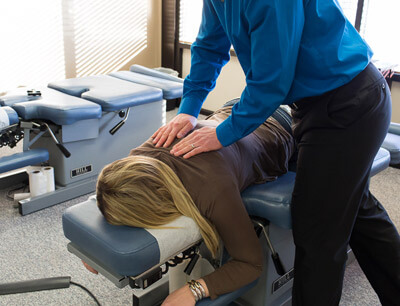 Chiropractic care assists the body in functioning at peak performance. This science allows the brain to control and coordinate all the other parts of the body, including muscles, organs and glands. This goal is achieved by removing nervous system interference caused by misaligned or locked vertebrae.
Benefits of Chiropractic Care
Here are some of the common benefits of chiropractic care that we see on a consistent basis:
Back and neck pain reduction or elimination
Better sleep
Elimination of headaches and migraines
Faster recovery from athletic injury and better workouts
Greater energy to enjoy life
Improved posture and athletic performance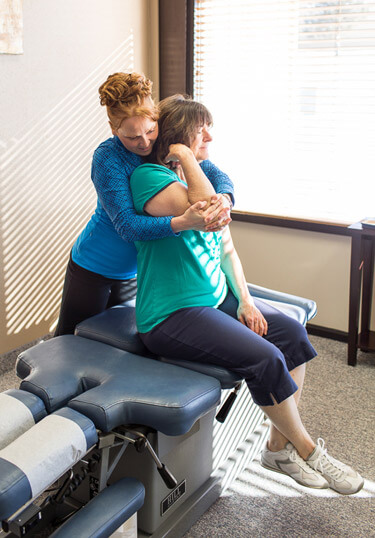 Our Cutting-Edge Techniques
At Cornerstone Wellness Center, we feature both traditional research-based techniques, as well as low-force  instrument adjustments that are designed for those with greater sensitivity.
Some of our more popular offerings are Activator Methods®, Diversified, Gonstead and Thompson Drop Table. We also feature passive therapies such as cryotherapy, traction and electric muscle stimulation for faster healing. We're also known for our unique functional fitness training that's a part of our treatment regimen. A new service that we recently added is Low Level Laser Therapy which is used to relieve pain, heal wounds, regenerate nerves, and shorten healing time.
Our patients received customized care that's delivered with compassion and integrity. We encourage you to contact Cornerstone Wellness Center in Helena today for a same-day appointment. Our office has on-site digital X-ray for your convenience and accuracy diagnosing the cause of your issues!
CONTACT US »
---
Chiropractic Care Helena | (406) 443-7000