Meet Dr. Jesse Scharnweber
I knew I wanted to be a chiropractor even in high school!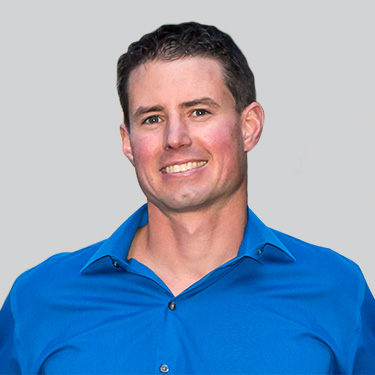 I started to gain an interest in chiropractic while I was in high school. I spent some time "shadowing" in different chiropractic offices around my home town of Pierre, South Dakota. I learned how and why chiropractic works and the importance of your nervous system in every function of your body.
The philosophy of chiropractic made perfect sense to me and I saw those chiropractors helping lots of people experience a healthier life in my short time watching them. I made a decision before I graduated high school that I would become a chiropractor.
My Chiropractic Education
I received my bachelors degree from South Dakota State University in 2003.
In the fall of 2003 I started my chiropractic education at Palmer College of Chiropractic in Davenport, Iowa. We were in class year round and most days we were at the school from 7am until at least 5pm. I met some great lifelong friends including my beautiful wife Dr. Cristin at Palmer.
In addition to Chiropractic college I have done advanced training in whiplash injuries, spinal functional rehab, treatment of TMJD, treatment of extremity disorders, brain injury/concussion treatment, functional medicine and nutrition.
My goal for all of my patients is to help them establish and meet their own health goals. I strive to provide relief and facilitate healing so that people can get back to enjoying the activities they love without restriction or reservation.
Follow Dr. Jesse on instagram www.instagram.com/jessescharnweber
EXPLORE CHIROPRACTIC »

Give our Helena chiropractic office a call today so we can guide you on your journey towards better health.
---
Chiropractor Helena | (406) 443-7000